The Facty team writes about stuff we think you will like. We may receive a share of purchases if you choose to try one of these products.
Keto diets are the hottest new trend in 2018, and we have been on a mission to find the hottest new Keto Diet products for 2018. We focused on products and services that make it easy and affordable to stick with your Keto Diet. Keto diets can be challenging to start and maintain, but we have found 5 essential products and services that make Keto easy in 2018.
1. Keto Delivered
You can enjoy the benefits of a ketogenic, low-carb diet without sacrificing delicious locally-made food. Keto Delivered is dedicated to curating the very best in keto-friendly food products made with exacting care by small, local businesses. Small-batch meals bring the artisanal pleasures of the farmer's market direct to your doorstep. Set up your Keto Delivered subscription today and enjoy the best convenient keto-friendly meals while supporting small business all across the nation.
When you get a subscription to Keto Delivered, you're gaining access to an amazing range of low-carb meals from every conceivable ethnic cuisine and cooking style. Your Keto Delivered food product box comes at a guaranteed value of at least $40 retail and includes tips for using the hand-picked items within to prepare mouth-watering dishes. From delicious pizza to savory Vietnamese soups, cheese dips to fish and seafood dishes, coffee cakes to chicken cordon bleu and more; you'll enjoy the kinds of diverse and delectable menu options that will make your ketogenic diet a delight for your taste buds even as it slims and energizes you. Join Keto Delivered today and get five to seven amazing, keto-friendly products delivered to your doorstep every month.
2. Ketologic
Whether you're on a low-carb or ketogenic diet or just looking for a way to turbocharge your morning routine, KetoLogic Meal Replacement is a great-tasting and nutritious alternative. Free of artificial flavors and sweeteners, these MRPs have been university studied to demonstrate promotion of fat loss and ketone production. They couldn't be more convenient to mix, and you can customize richness of flavor and calorie intake by adding cream at your discretion. Get your KetoLogic Meal Replacement today, and discover a great addition to your ketogenic diet and exercise program and a handy fuel source for life on the go.
We've all experienced those afternoon energy slumps when it gets hard to focus, and productivity goes out the window. Now you can fuel your brain and body and power through those slumps with KetoLogic BHB. A delicious energy drink free of artificial flavors or sweeteners and containing zero sugar, KetoLogic BHB boosts ketones and enhances your mental acuity. Each great-tasting serving helps to suppress appetite and reduce temptations for unnecessary snacking, all while providing an infusion of energizing electrolytes. Get KetoLogic BHB today and see how this delicious formula can help maintain your body and mind at their peak performance.
Ketologics "KETO 30" program is a 30-day challenge that makes it easy to lose weight, feel better, sleep better and have better mental focus. It's super simple to follow with just 4 easy steps.
Replace 1 meal with a Ketologic Meal Replacement
Eat 2 low-carb meals
Drink 1-2 Ketologic BHBs a day
Excercise and get moving!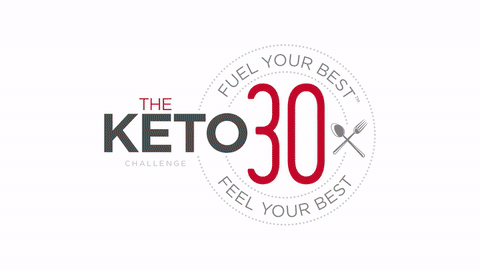 3. Purefit KETO
If you've been looking for a weight-loss breakthrough, Purefit KETO's advanced BHB formula can help you achieve your goals. The key is the power of ketosis, a state in which your body burns fat cells instead of carbs for energy. Burning fat for energy is more than twice as efficient as carbohydrates and can help you lose up to a pound of fat per day. Get Purefit KETO today and see how ketosis can help you love the way you look and feel.
Most traditional diets rely on large loads of carbohydrates to provide the energy our bodies need, making it easy for unburned fat to store on our bodies and weight to pile on. Ketosis is a state where your body burns fat for energy, a much more efficient fuel source, and Purefit KETO helps your body achieve ketosis quickly and easily so that you can reap the weight loss benefits of burning up to a pound of fat per day. Use it in combination with a keto-friendly meals and snacks and enjoy improved energy and focus as you lose weight. Order now and get slim, healthy and confident with the unique, clinically-proven Purefit KETO supplement.
4. Sated. Complete Keto Nutrition
Reach your ketogenic and low-carb diet goals anywhere with the complete, delicious nutrition of Sated. Fast, convenient and flavorful, the Sated Keto Meal Shake features a unique natural sweetener blend of Erythritol, Monk Fruit, and Stevia whose ingredients provide clean, delightful sweetening without the aftertaste. Ultra low in carbohydrates and soy, gluten and nut-free, Sated delivers 27 essential vitamins and minerals. Its robust vitamin mixture, diverse fiber blend, and the pairing of fast and slow proteins satisfy your hunger quickly and leaves you feeling full for longer. Get your affordable Sated Keto Meal Shake subscription today and discover ketogenic nutrition without compromise.
The Sated Keto Meal Shake truly is the total package for ketogenic and low-carb dieters seeking convenience, flavor and comprehensive nutrition at an affordable price. It costs just $3 a meal delivered to your door–or $2.40 on subscription–and takes just thirty seconds to make, without the need for any added ingredients except water. Shelf stable and easy to take anywhere, its packaging is designed for straightforward use and minimum waste. Your Sated Keto Meal Shake can be shipped fast and free anywhere in the United States and comes with a 100% money back guarantee. Get your Sated Keto Meal Shake subscription today and discover just how easy it can be to enjoy an unmatched blend of delightful sweet taste and full-spectrum nutrition.
5. Keto & Co – Ultra Low Carb, Ketogenic Foods
Keto & Co makes ultra-low carb, tasty, convenient, healthy, affordable keto foods, including replacements or keto-alternatives to everything you had to throw out of your pantry when you started keto. Because their products are made by keto people, for keto people, you'll never see fuzzy carb math or hidden starches.
If you need a way to enjoy flavorful and healthy food with fewer carbs, Keto & Co.'s Riced Cauliflower and Riced Broccoli are the meal choices you've been looking for. Soy- and gluten-free and diabetic-friendly, they're an ideal dieting choice. Made from 100 percent air-dried vegetables for convenient storage, they stay fresh for up to two years and are easy to prepare in 15 minutes. Try them in your favorite dishes today, or simply toss them with oils and herbs, and discover how their delicious flavors can make an excellent substitute for regular starches like rice, couscous, potatoes or pasta.